Pupart Small
Compact Palette. Make-up for beauty addicts.
Details
http://www.pupamilano.com/beauty-kits/lines/pupart/pupart-small/010223000.html
DESCRIPTION
COMPOSITION
MAKE-UP TIPS
PUPART S

It's a practical, irresistible and compact make-up kit, by Pupa, that comes with everything you need for your make-up routine, even when you are not at home.
The perfect make-up for face, eyes and lips, and the possibility to create different looks.
A radiant face skin with no blemishes, highlights are enhanced, healthy looking, natural and luminous cheeks.
A magnetic gaze and super shiny, always moisturized lips.
Fantastic for you, perfect as a gift!
Made in Italy Quality & Design
1 concealer
1 compact blush
1 all over
1 eye primer
6 compact eyeshadows
2 double applicators
6 glosses
mirror
Face: use concealer to correct dark circles around the eyes and small blemishes of the skin. Apply blush on the cheeks and blend it upwards to the temples, for a "bonne mine" effect.
Use the all over to create highlights on cheekbones, bridge of nose and Cupid's bow. You can also use it to illuminate the décolleté.
Eyes: apply primer and then eyeshadow. Use the light color eyeshadow next to the tear duct and below the eyebrow arch, to get highlights. Use medium nuances for the mobile eyelid and the darker ones to intensify the tail of the eye and make it look longer. Use the given applicator.
Lips: apply lip gloss with your finger, using a greater quantity at the center for a 3D volume effect.
YOU MAY ALSO BE INTERESTED IN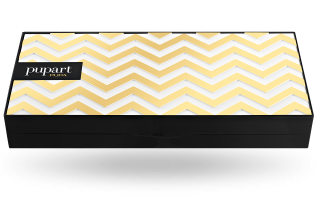 Compact, big size palette. Make-up for beauty addicts.
Available in 2 variants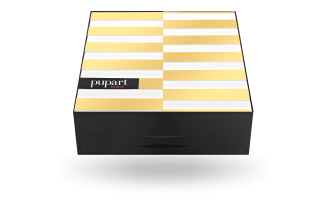 Compact, extra-large palette. Make-up for beauty addicts.
Available in 2 variants

The pleasure of a delicate and embracing fragrance.
Available in 6 variants