Pupa Volume Volume Enhancing Lipstick
Fast-Action Volumising Lipstick.
Full colour, definition and brightness.
Details
https://www.pupamilano.com/make-up/collections/light-up-the-night/pupa-volume--volume-enhancing-lipstick/00235501.html
Available in 2 variants
Variations

501 - PARTY VIOLET
A lipstick that combines extraordinary make-up with an effective lip-volumising treatment. Instant result: full colour with defined and radiant lips. After 7 days: the lips are visibly fuller and hydrated*. Its creamy and comfortable texture ensures an even-looking colour with splendid brightness.
Low allergy risk
Dermatologically tested
Paraben Free
Made in Italy
TREATMENT RESULT:
The results show that lip volume has increased by 5% * 10 minutes after the first application and by 12% * after 7 days of use.
(Instrumental measurements carried out on 28 women who applied Pupa Volume twice a day).
Its formula contains Volufiline, an active ingredient which is an organic extract of Gardenia Asiatica that helps to volumise the tissues and reduce thin lines. The hyaluronic acid maintains the correct humidity level and the lips are fuller with a plumped effect.
Dermatologically tested
Paraben Free
Made in Italy
Apply the lipstick starting from the centre of your upper lip towards the corners and then repeat on the lower lip, this time starting from the corners and working towards the centre. For a high-definition result, first outline your lips with the True Lips or Made to Last Definition Lips pencil in the matching colour. For a treatment effect, apply the lipstick at least twice a day for at least 7 days in a row.
YOU MAY ALSO BE INTERESTED IN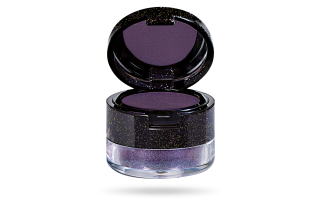 Luminous Base & Glitter – Eyes and Face.
Available in 3 variants