Giorgio Forgani, PUPA Make up Artist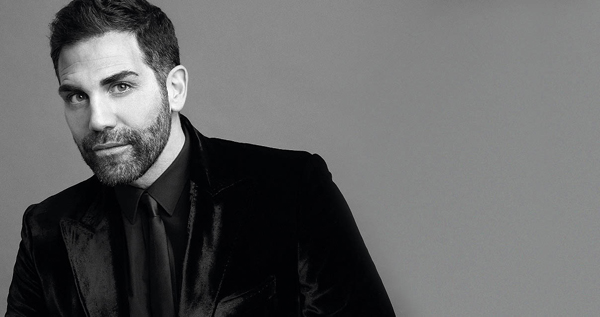 His professional experience
He begins his career collaborating with a photographer in Bologna, creating make-up for the models on his sets.
It is thanks to his passion and determination that, within very short time, he starts cooperating with the greatest fashion designers, in the backstage at fashion shows; he then begins to work with important international cosmetic brands.
His technical experience and his instinctive sensitivity towards feminine beauty, combined with his capability to interpret every woman's need into the language of make-up, and with the passion for his job.. all this makes Giorgio a top level make-up artist.
His beauty concept
"The greatest reward I get to receive during my work as a make-up artist is that of catching a surprised look on the face of the people I make-up, as they immediately see themselves as being more beautiful. Make-up is not an alchemy, or something that only skilful hands can manage. It is for everybody, the secret to always look at your top.
Beauty is in every woman and it can be enhanced thanks to simple steps, that are not at all necessarily loud or complicated! When this is clear, then the game can begin, going from iridescent effects to vibrant colours, from matt effect powders to the sensorial world of textures.
PUPA offers quality and easy application, without forgetting the needs of the women of today, which get closer and closer to the world of fashion. It perfectly represents the uniqueness of the Italian spirit and its natural good taste. To Indulge into looking in shape and more beautiful, is a possibility to generate a positive attitude and feel attractive. A dream that comes true!"
Working with Pupa
The cooperation between PUPA and Giorgio confirms the evolution and growth of the "made in Italy" brand. Quality, innovation, design and colour merge into a make-up line of products that combines these elements with excellent results.
PUPA MAKE-UP. TOP MAKE-UP.