VAMP! EYESHADOW
6 effects to be discovered!
Discover the color range that suits you best.
(Variants may not all be available in store.)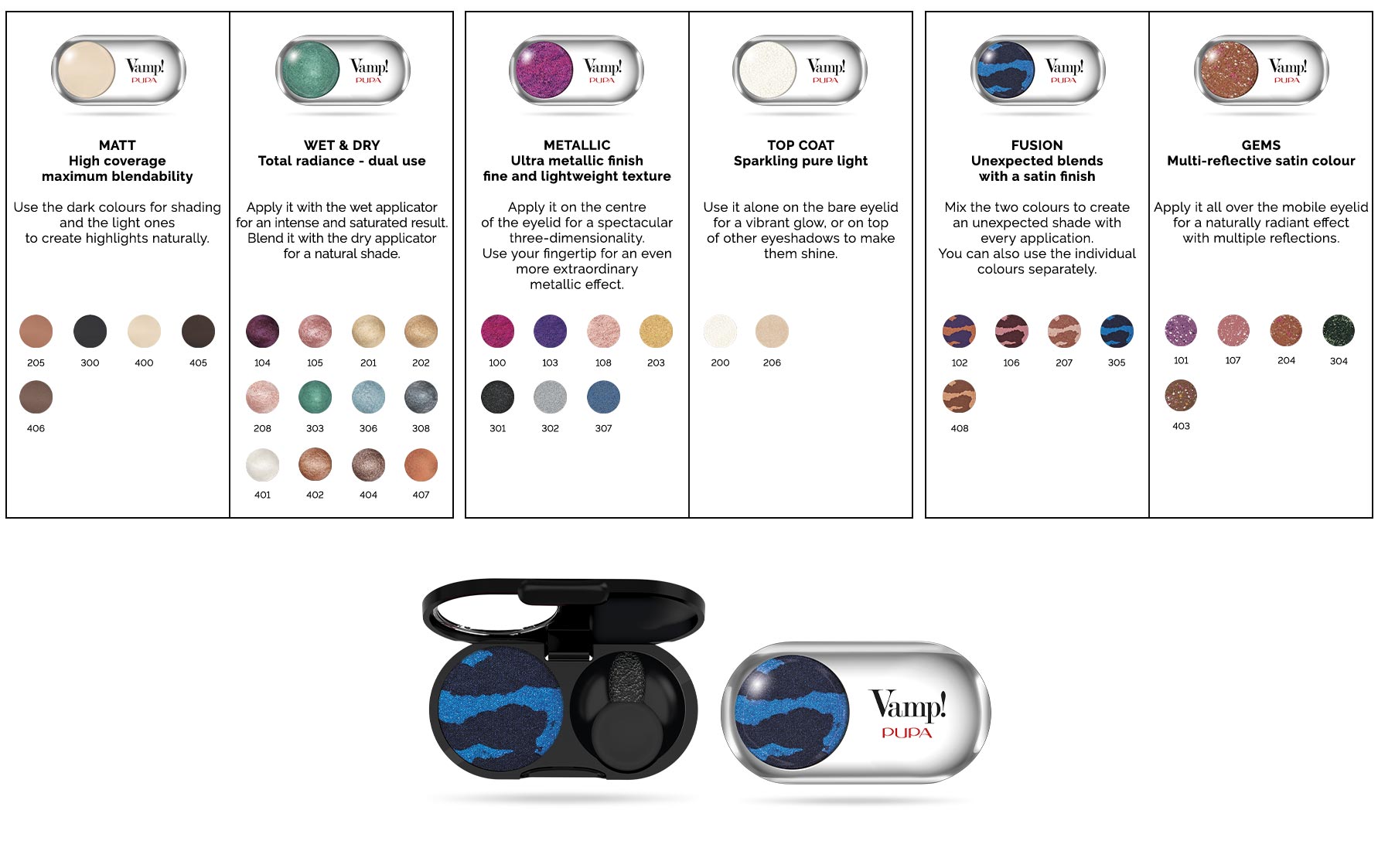 Packaging with applicator
Packaging can be disassembled
100% PET plastic disposable with plastic collection
Find out how to disassemble and dispose of the packaging
Find out more on our different website:
🌍 International website: www.pupamilano.com

Czech Rep.: www.pupamilano.cz

Italy: www.pupa.it

France: www.pupa.fr

Hungary: www.pupamilano.hu

Slovakia: www.pupamilano.sk

Romania: www.pupamilano.ro
Your country is not listed above? No problem: please contact our local distributor to get more information on how you can purchase our products.