PUPA SUPPORTS
Pupa supports Emergency's Maternity Centre in Anabah, Panshir Valley, Afghanistan, since 2009.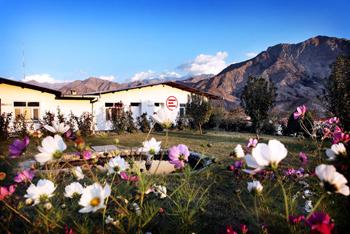 PUPA has chosen to help guarantee mothers and babies the right to medical assistance, a right that is given for granted in developed countries, but that is totally missing in Afghanistan, where the mortality rate of mothers during delivery is 60 times higher.
The Centre was opened in 2003 and provides obstetric and gynaecological care as well as antenatal assistance to the women of the Panshir Valley. The Emergency staff is entirely made up of Afghan women and also provides neonatal assistance to babies who are born at the Centre.
Special mention as "Ethical Company 2010" in MARIE CLAIRE's Prix d'Excellence