THE PUPA GUIDE TO PERFECT EYEBROWS
Follow Pupa's advice for eyebrows that always look their best!
"The brows are the frame for perfect eyes. Their angle and thickness influence the size and harmony of the face" explains our Make-Up Artist Ambassador Giorgio Forgani! That's why Pupa has created a step-by-step guide to help you create a perfect "frame" that will make your face look harmonious and even more beautiful.
1

EYEBROW LENGTH
To work out the perfect shape for your eyebrows, take a stick and tilt it, keeping the end close to the base of your nose: point 1 determines where the eyebrow should start, point 2 the angle and point 3 the end.
2

EYEBROW PROPORTION
In order to achieve the correct proportion for your eyebrows, you must simply remember that point B must never be lower than points A and C. Point C must never be lower than point A. By raising point B, the face is lengthened optically, while by moving it towards the temples, the face is widened.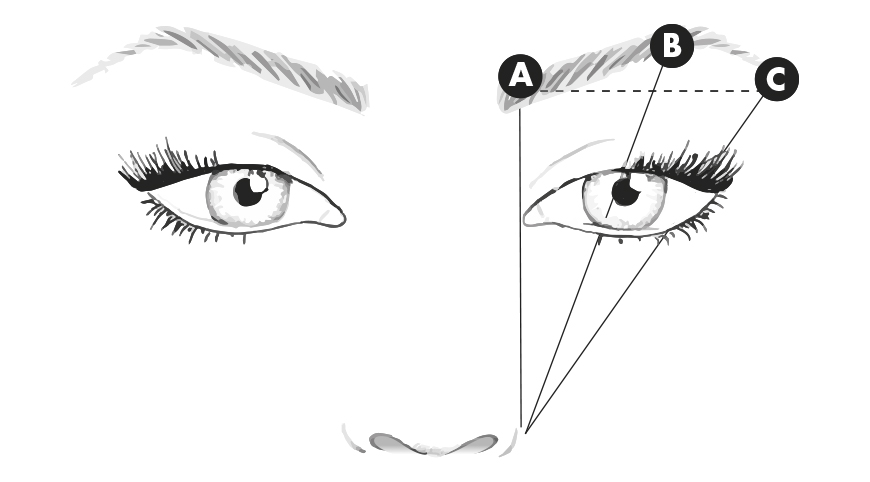 3

EYEBROW SHAPE AND THICKNESS
Every face corresponds to its own eyebrow shape: the length, proportion and shape not only help to create the perfect frame for the eyes, but also add the right harmony to the geometry of the face.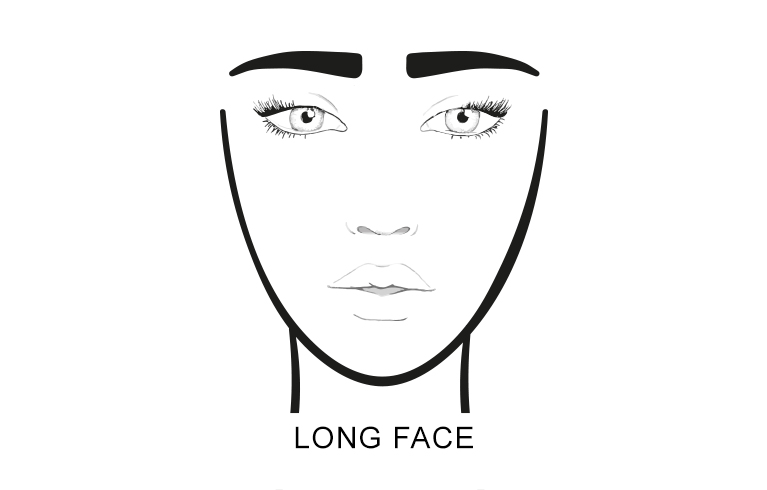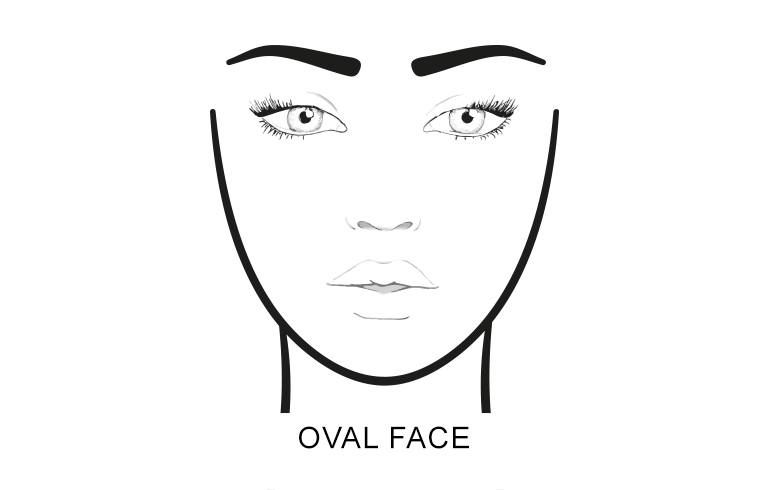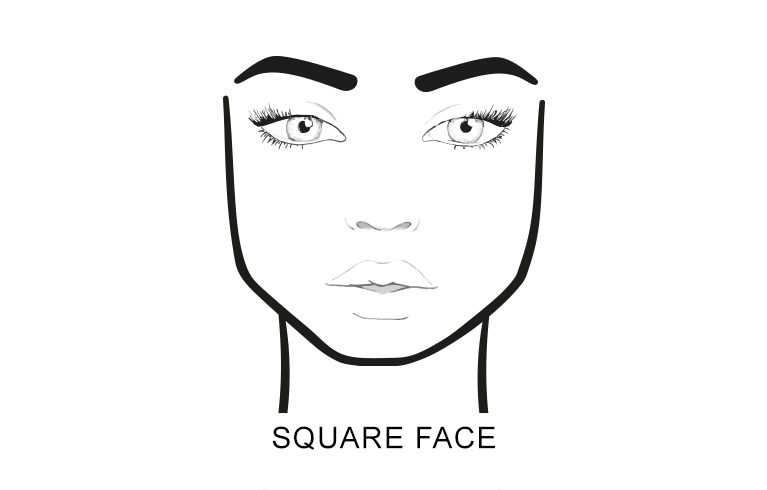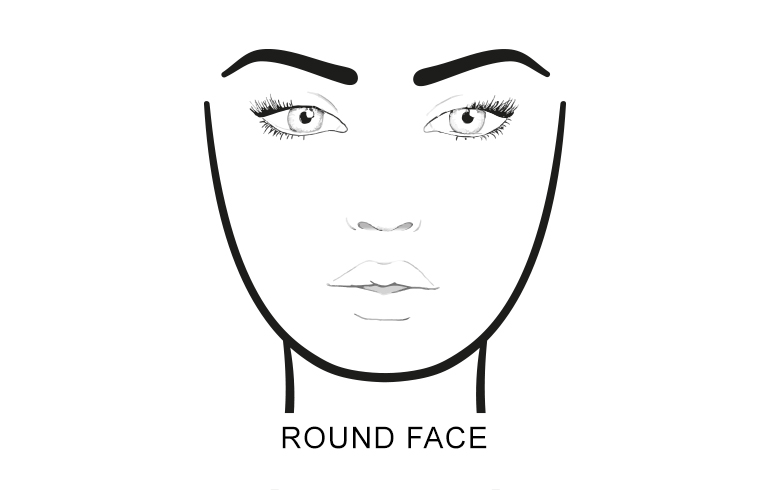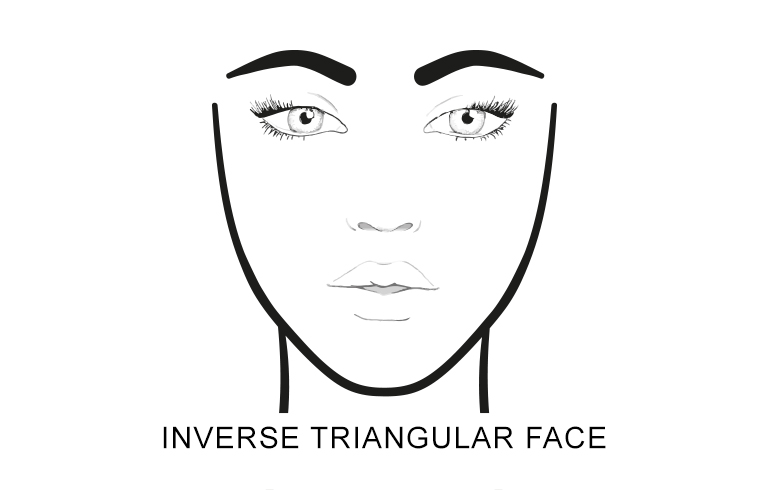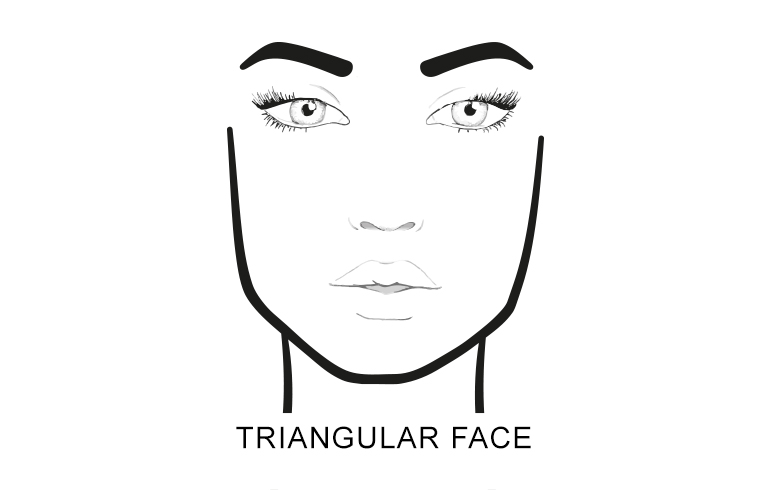 4

AND NOW... CHOOSE THE EYEBROW LOOK FOR YOU
Once you've found out which proportions are right for you, choose the look you want: natural, defined or intense.
If you like a natural look, we recommend the long-lasting True Eyebrow Pencil: waterproof and ideal for filling in empty spaces in your brows; follow by applying our transparent Eyebrow Fixing Gel which fixes and combs the brows without weighing them down. Or, if you prefer to tone your brows and make them naturally voluminous, we recommend fixing them with Eyebrow Plumping Gel.

If you want a more defined look similar to a microblading effect, we recommend using the waterproof and automatic High Definition Eyebrow Pencil, characterised by a thin tip for precise application that makes it easy to recreate the "hair effect". Finally with the maxi All Over Correcting and Highlighting Duo Pencil, you can define your eyebrows using the matt tip and highlight the corner beneath your eyebrow arch by applying the highlighting tip.

For a super intense and sculpted look, we recommend three different products to choose from: Eyebrow Definition Cream which draws and fills eyebrows with a creamy yet lightweight texture that is highly pigmented. Waterproof and long-lasting. Eyebrow Intense Powder, an extraordinary loose powder combined with a brand-new applicator that enables you to perfectly fill and define the brows with a matt finish. And finally, the Eyebrow Design Set, a mini-kit complete with all the tools needed to care for your eyebrows. A fixing wax, a compact powder, professional tweezers and a double applicator.