BEAUTY IS CHANGING ITS LOOK
Discover the new amazing Pupa beauty routine for your face

VIS-A-VIS WITH BEAUTY.
There is a new way to take care of your face. It is purer, more effective, and more natural. Cream, serum, mask, powder, lotion, make-up remover.
In the new face treatment line by Pupa, you will always find the right solution for you.
THE MICROBIOTA. A MACRO ALLY FOR YOUR SKIN.
The skin microbiota is the set of "good" microorganisms that live on our skin. When the microbiota is healthy, it counteracts the proliferation of pathogenic microorganisms, reducing the chance of infection.

YOUR HEROES WHEN IT COMES TO DEFEATING IMPERFECTIONS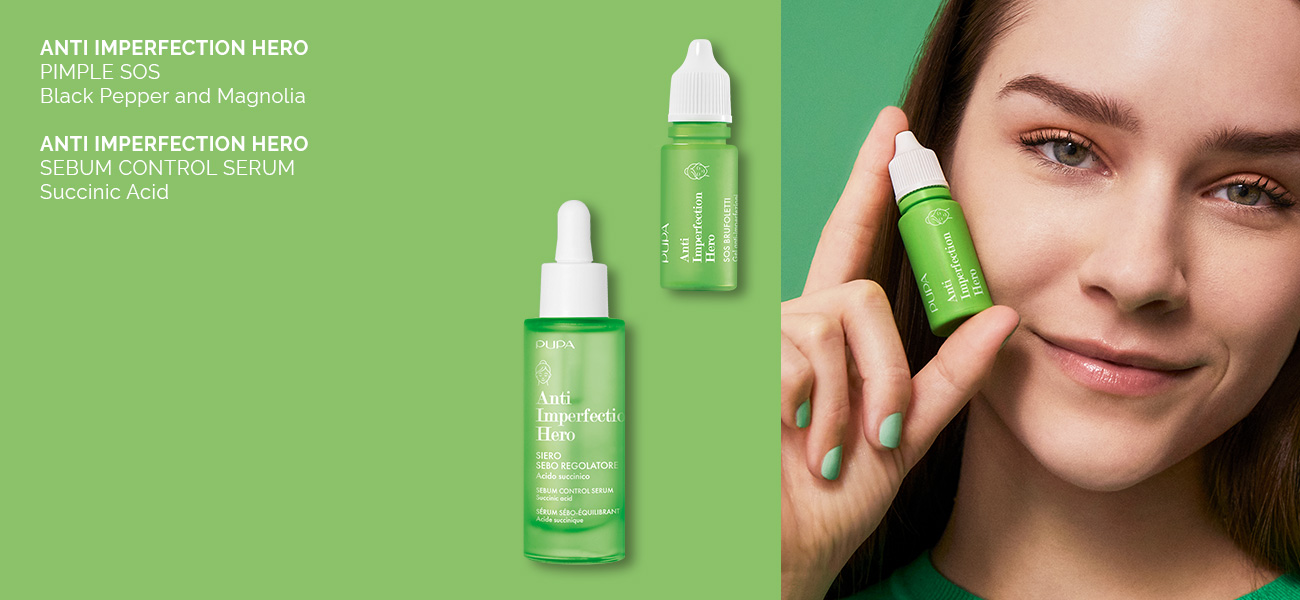 FOR RADIANT AND FLAWLESS SKIN
If small imperfections are the enemies of your face, you need a HERO!
PIMPLE SOS, with Black Pepper and Magnolia extracts to make pimples disappear.
SEBUM CONTROL SERUM with Succinic Acid to help rebalance and purify the skin.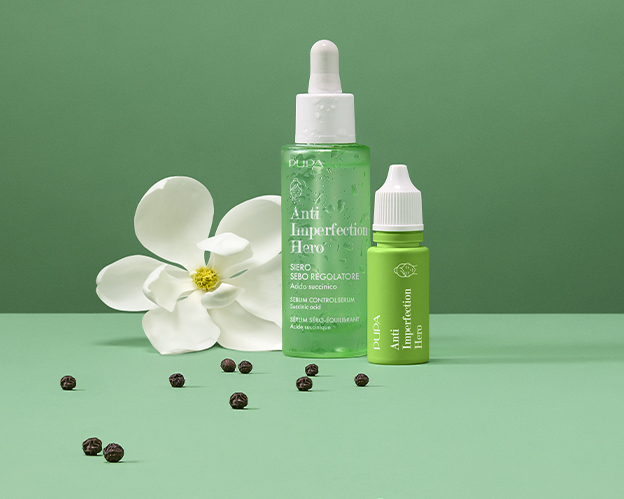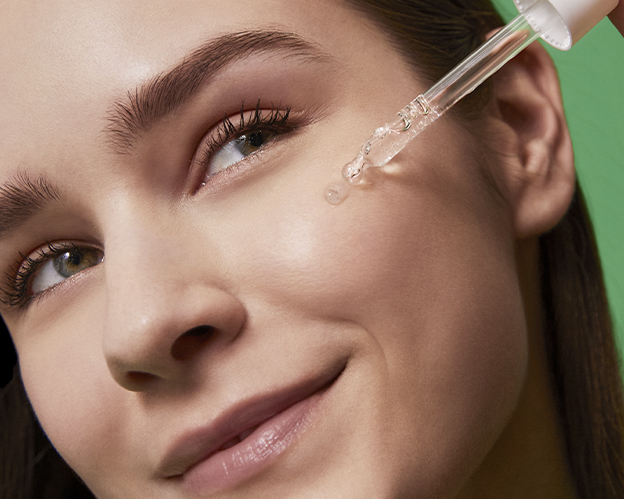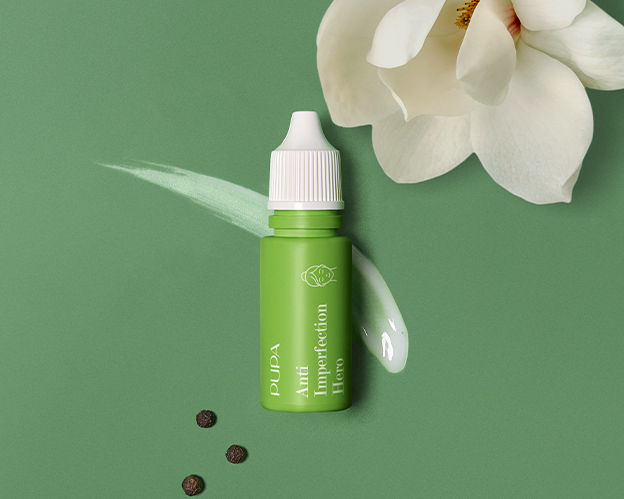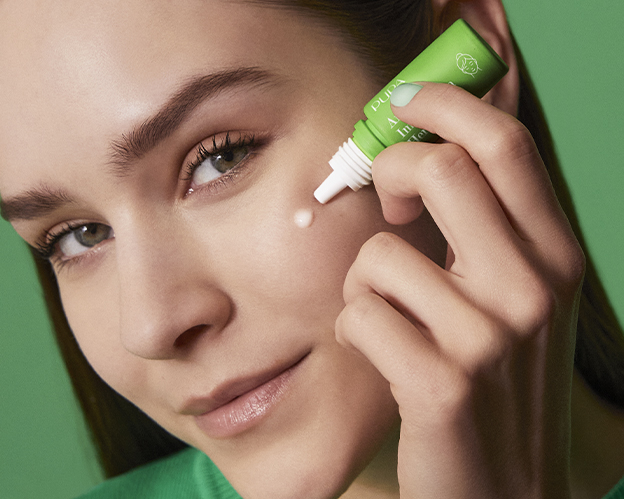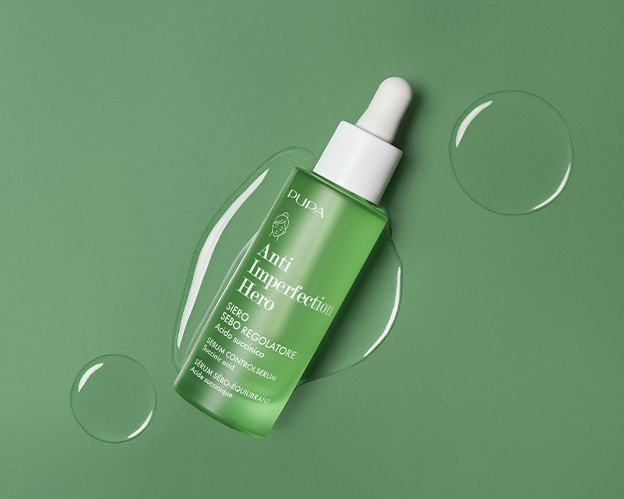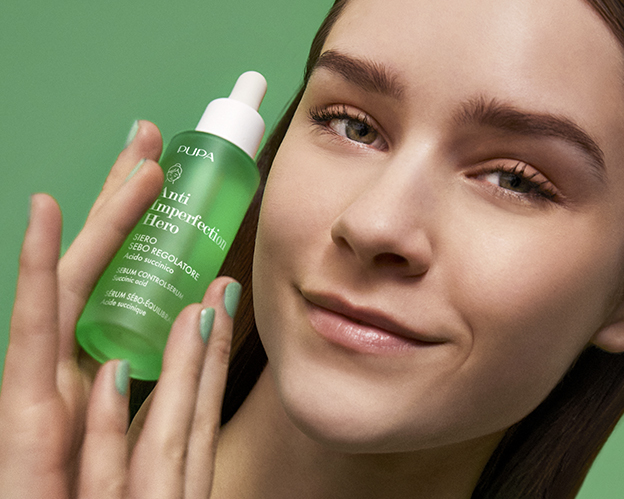 FOR CITY-PROOF SKIN!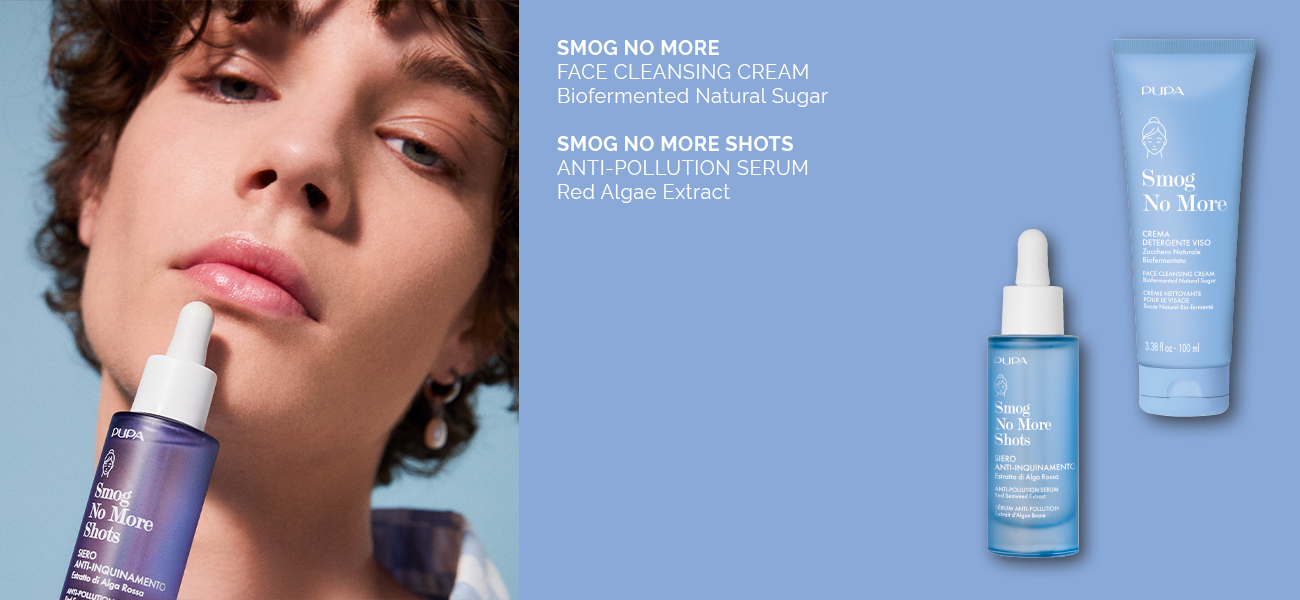 SMOG, OZONE, SMOKE AND STRESS: 4 WORDS TO GET RID OF.
Living away from nature is not easy. Pollution attacks the barriers that preserve the skin's integrity, altering the production of collagen and elastin. The epidermis can look dull, fragile and sensitive when you live in the city. How do you counteract this effect? With specific creams and serums which are capable of creating an effective protective grid. Like those in the Pupa Smog No More line.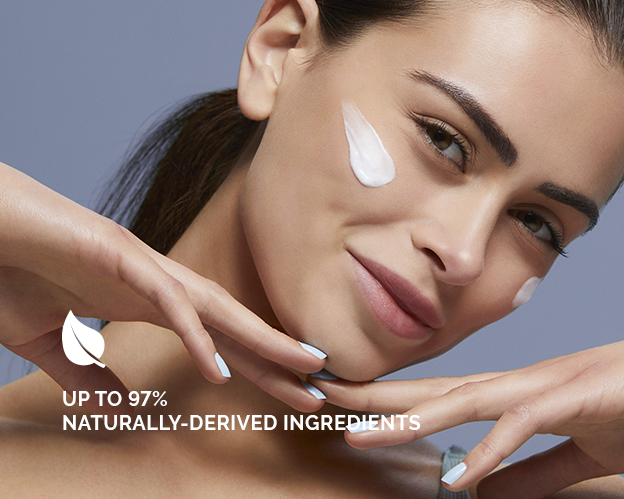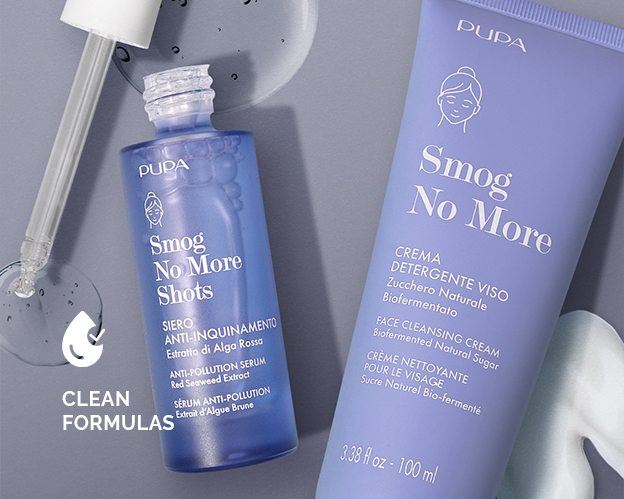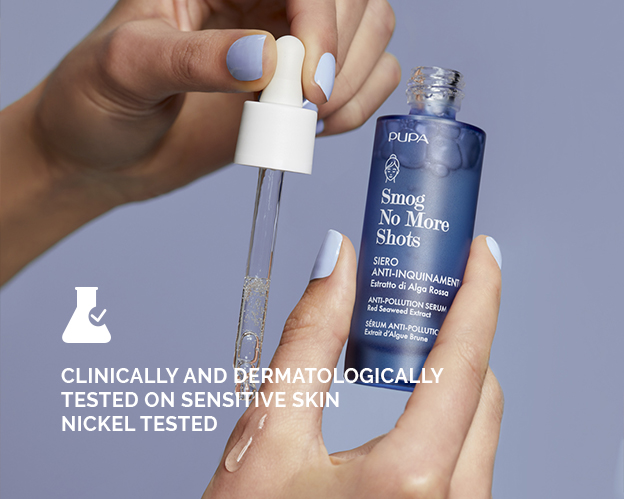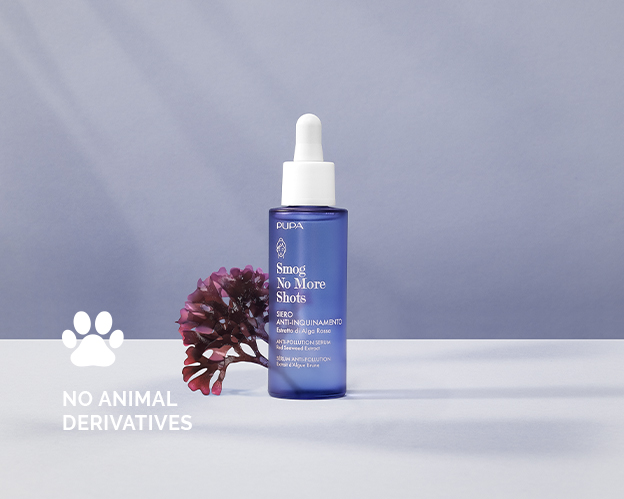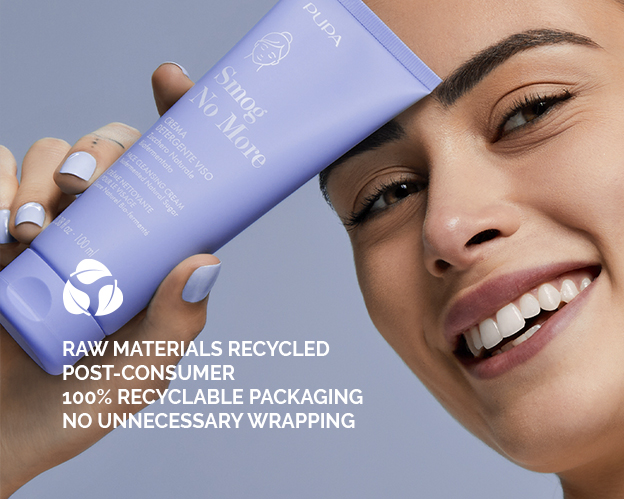 THE LIGHT IS ALREADY IN YOUR FACE, PUPA IS HELPING YOU TO TURN IT ON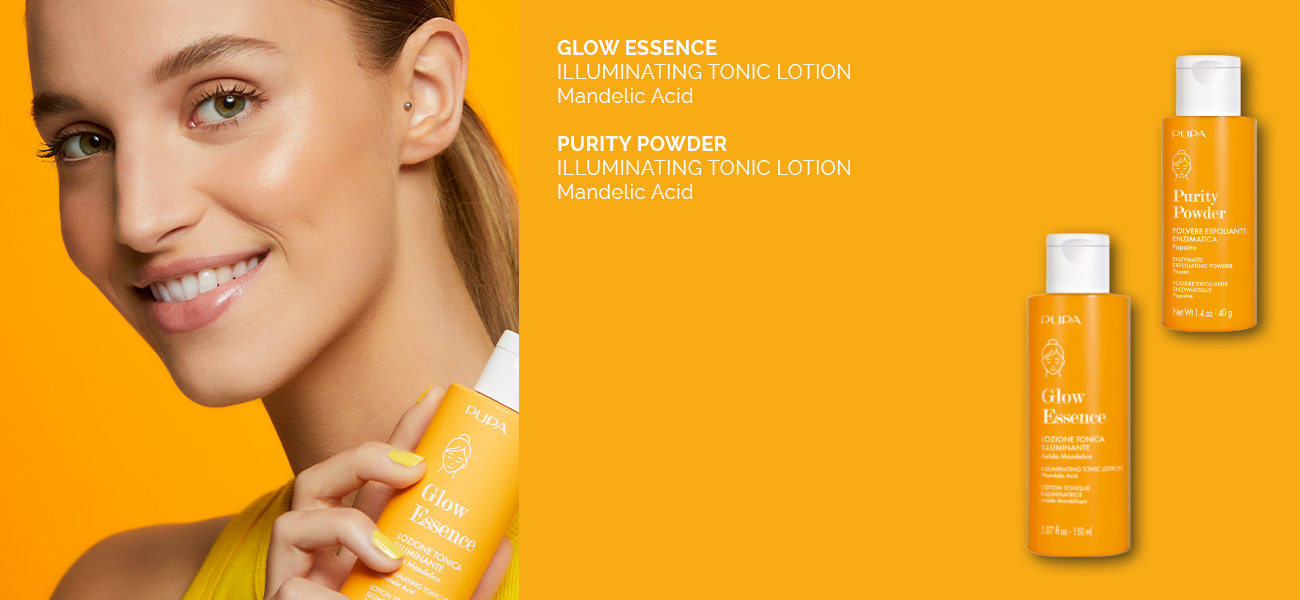 POWDER AND LOTION: TWO BRIGHT IDEAS BY PUPA.
Exfoliating, smoothing, brightening, hydrating. The Pupa Glow Essence and Purity Powder go out of their way for your skin. Application after application, thanks to the mandelic acid and papain, they give new light to your face, reduce fine lines and make your skin soft and radiant.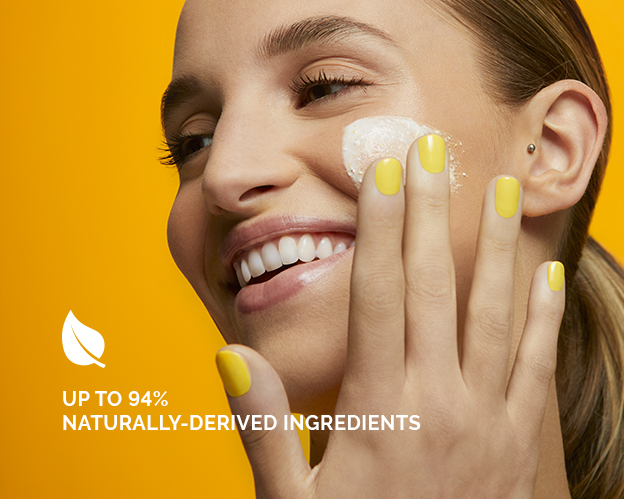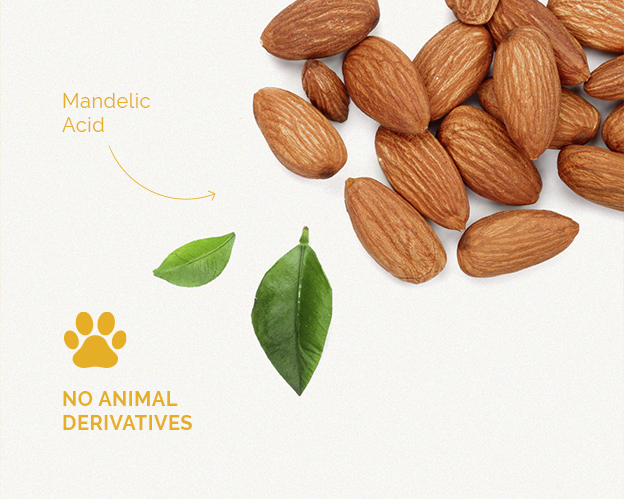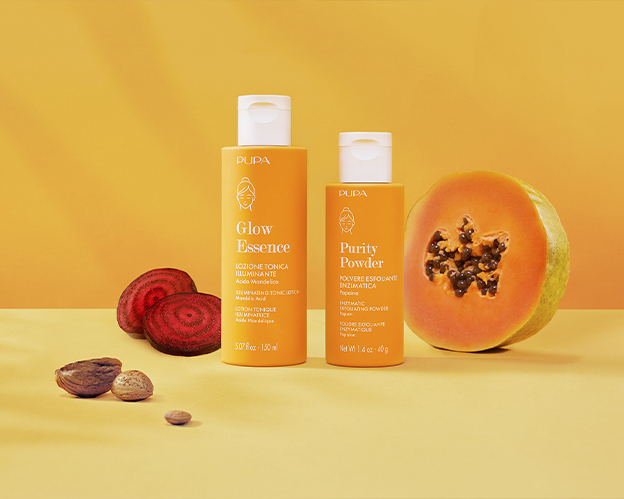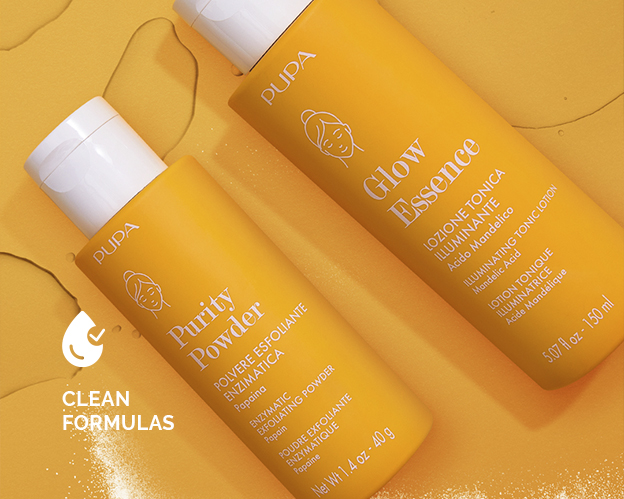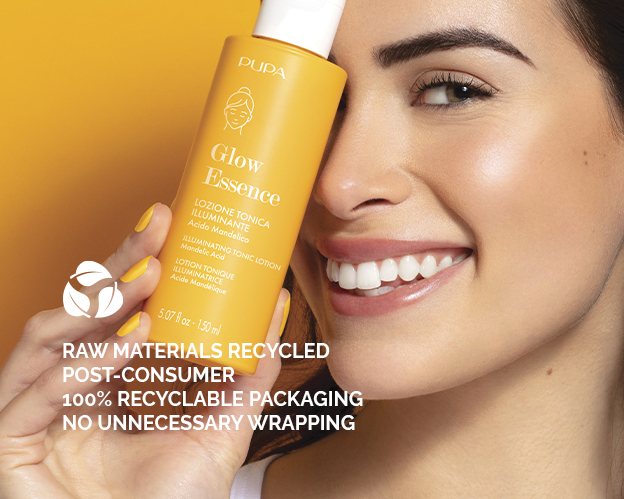 YOUR SKIN IS REVIVED, LAYER BY LAYER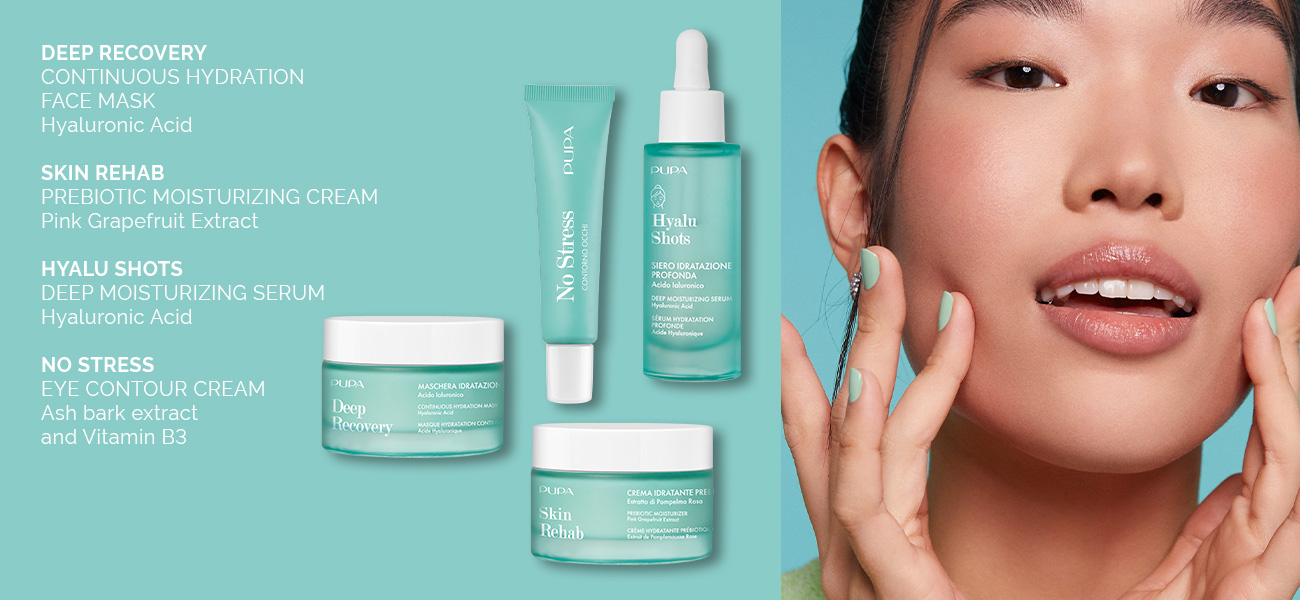 GOOD NEWS FOR YOUR FACE.
We are made up of 70% water. Every day, the sun, dry air and many other factors risk weakening our epidermis, depriving it of the substances it needs. Fortunately, hyaluronic acid and pink grapefruit extract can help us: the Deep Recovery mask, the Skin Rehab cream, the Pupa Hyalu Shots serum and No Stress Eye Contour Creme restore continuous and deep hydration to our face every day.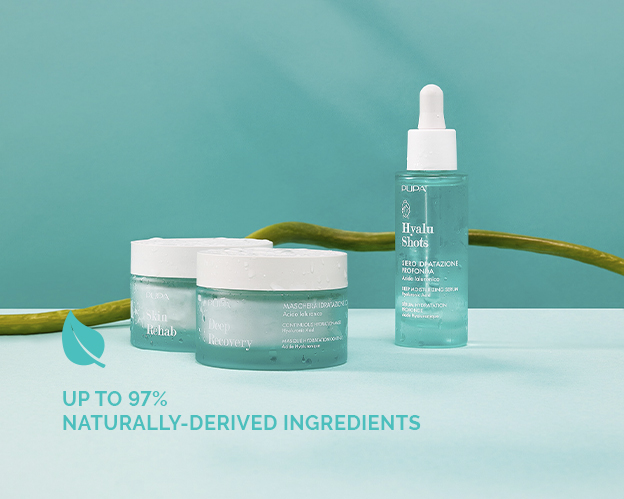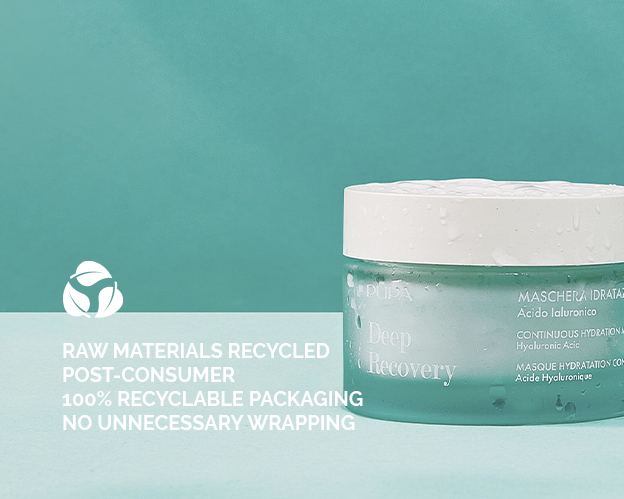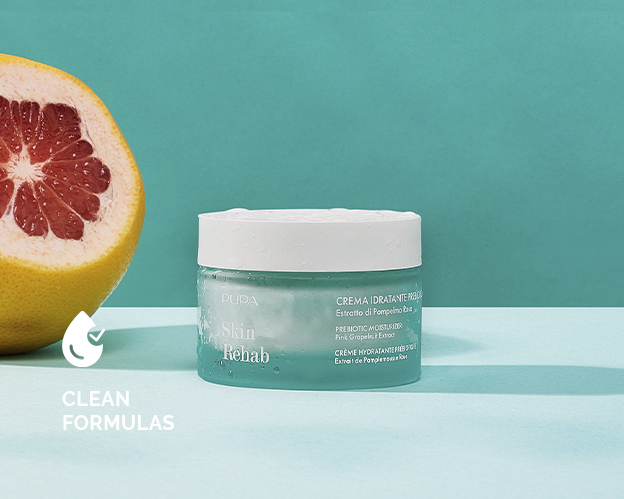 BECAUSE BEAUTY HAS NO TIME LIMITS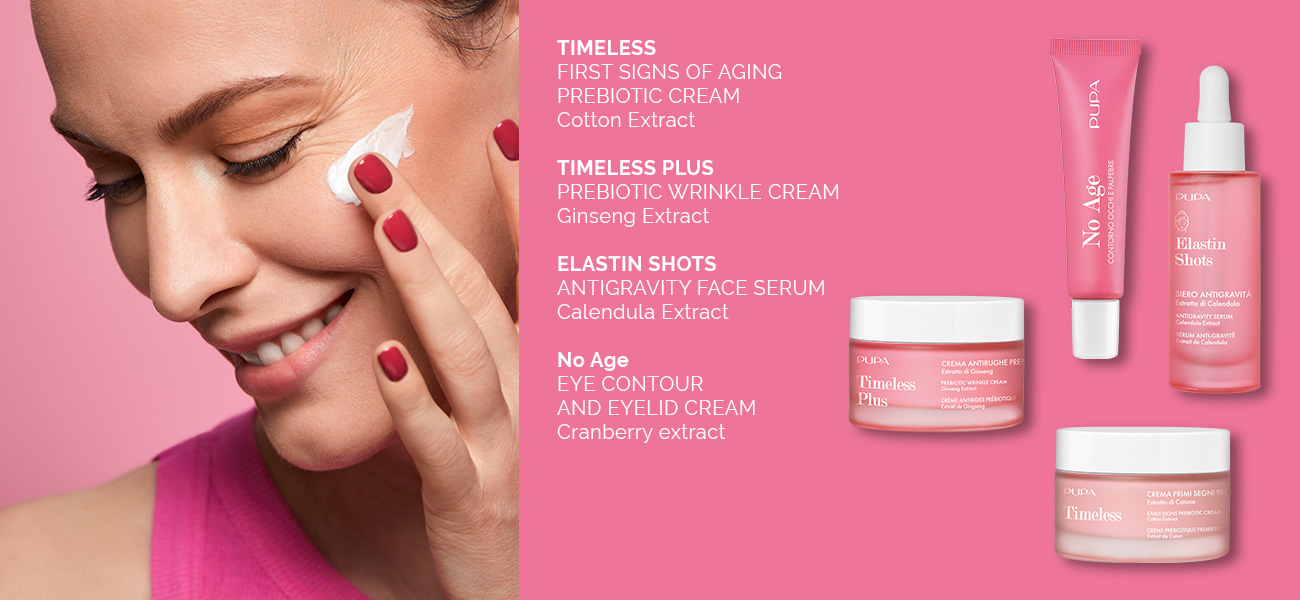 ANTI-AGING IS ENTERING A NEW ERA
Is time flying? Time to slow it down. Nature offers us the perfect solutions: cotton, ginseng and calendula. In the new clean line by Pupa, there are two Creams, a Serum and an Eye Contour And Eyelid Cream, to fight the small signs of aging, wrinkles and the force of gravity every day. Always respecting your face and the environment, in a kind way, and in an effective way.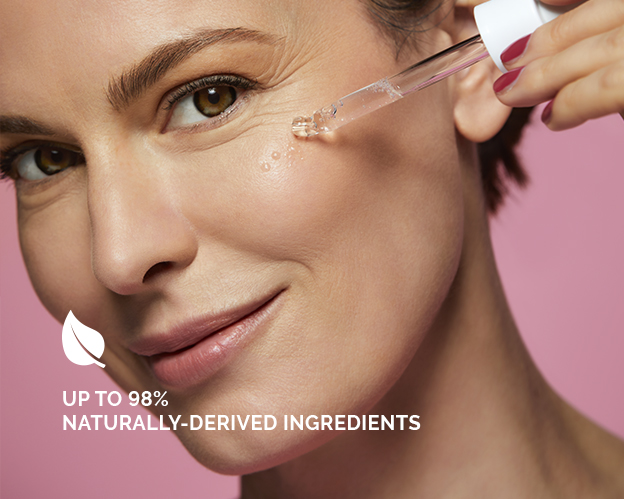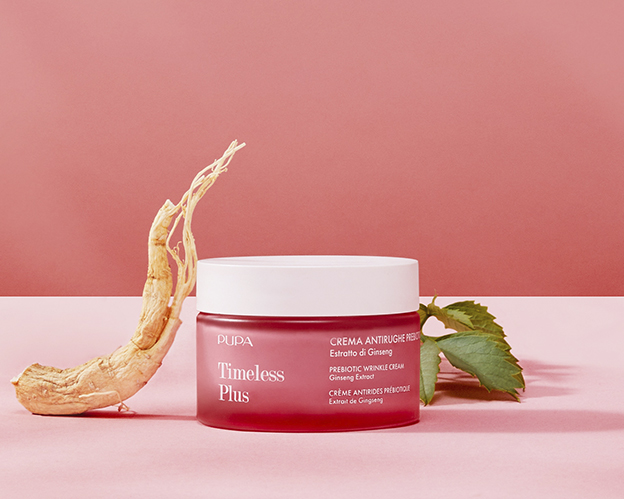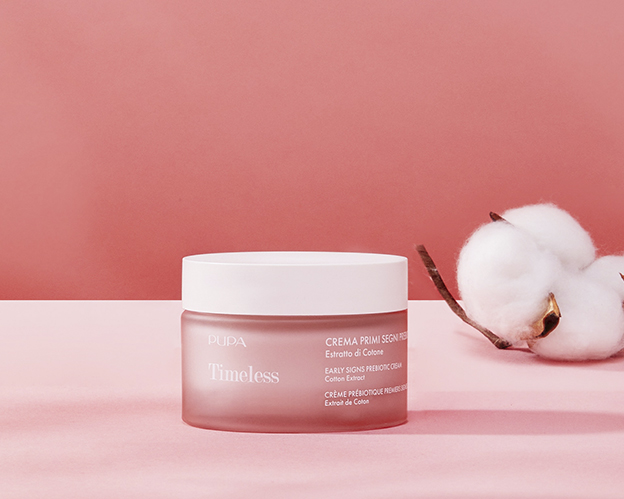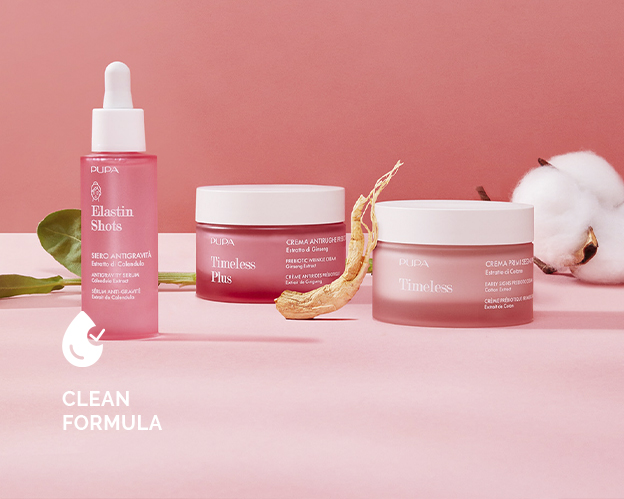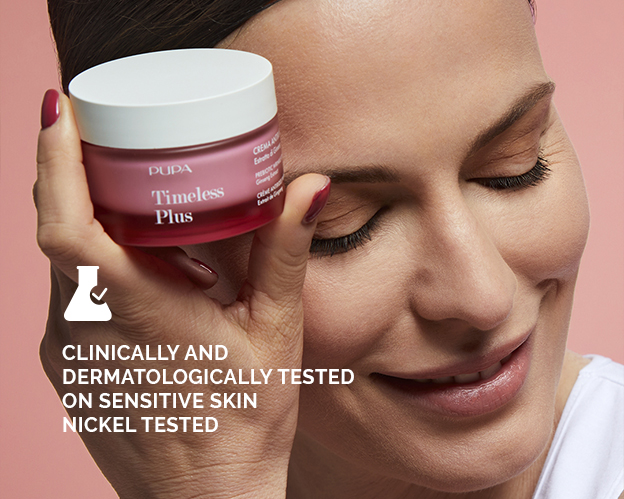 IS YOUR MAKE-UP TOUGH? WE ARE EVEN TOUGHER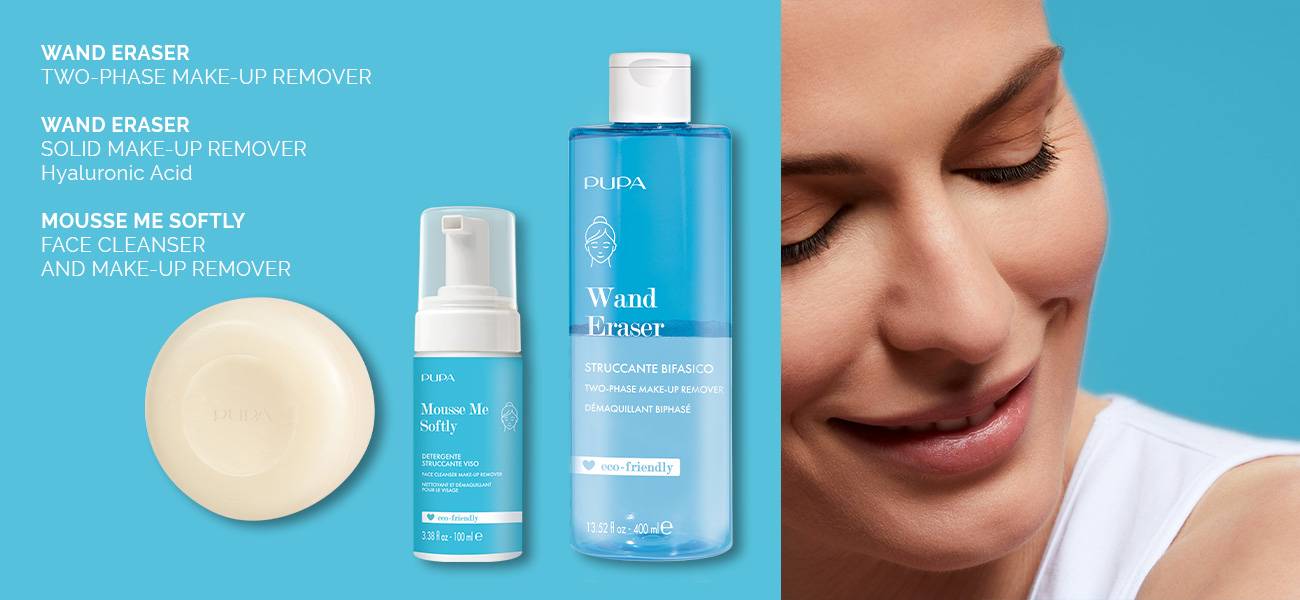 THE TRICK TO REMOVING MAKE-UP? PERFECT CLEANSING.
If we don't cleanse our skin thoroughly at the end of the day, when we apply serums or creams the next morning, the impurities that have not been removed will stop the active and nourishing ingredients from penetrating. For this reason, you need effective make-up removers such as the Wand Eraser solid make-up remover, Wand Eraser two-phase make-up remover and Mousse Me Softly make-up remover. Your Pupa magic wands for perfect cleansing.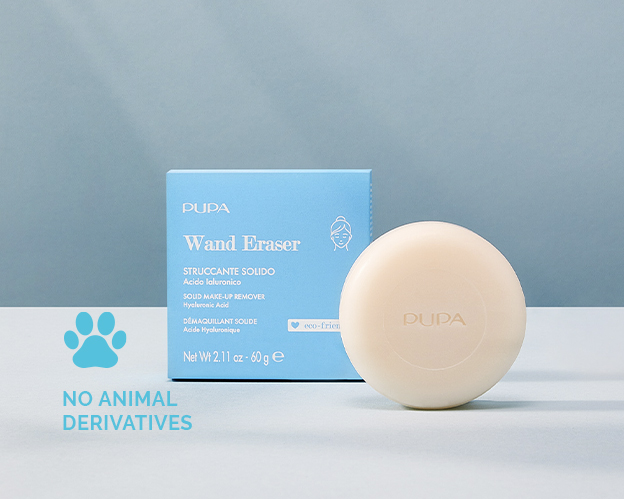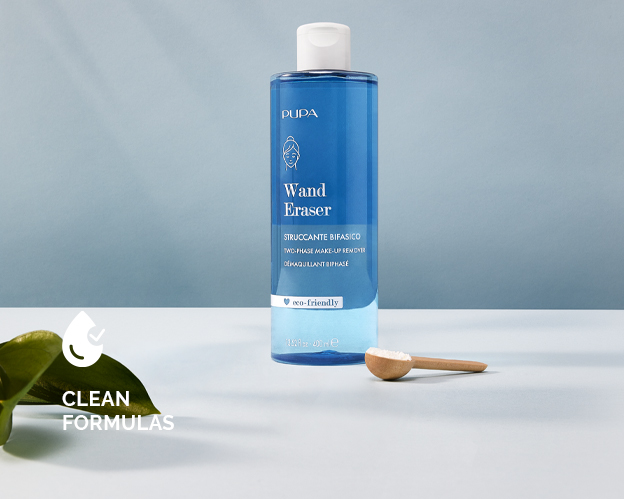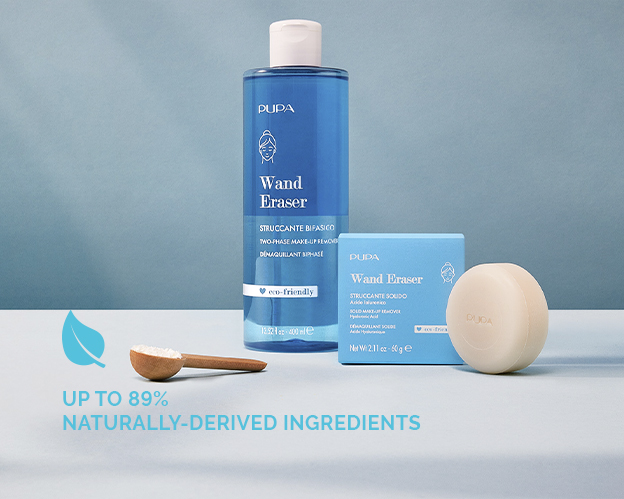 EVERY FACE IS DIFFERENT, EVERY BODY IS UNIQUE,
EVERY TREATMENT IS YOUR OWN.


Find the Pupa product for a perfect beauty routine tailor-made for you! Start your journey